Get your very own copy of this modern day adventure through West Texas.  Over 200 pages of photographs and history will unfold before you as the "Journey" coach makes its way through Texas.  Meet the crew and find out more about its remarkable history.
Available for purchase online or at any of the Dennis Crider Photography events throughout the year.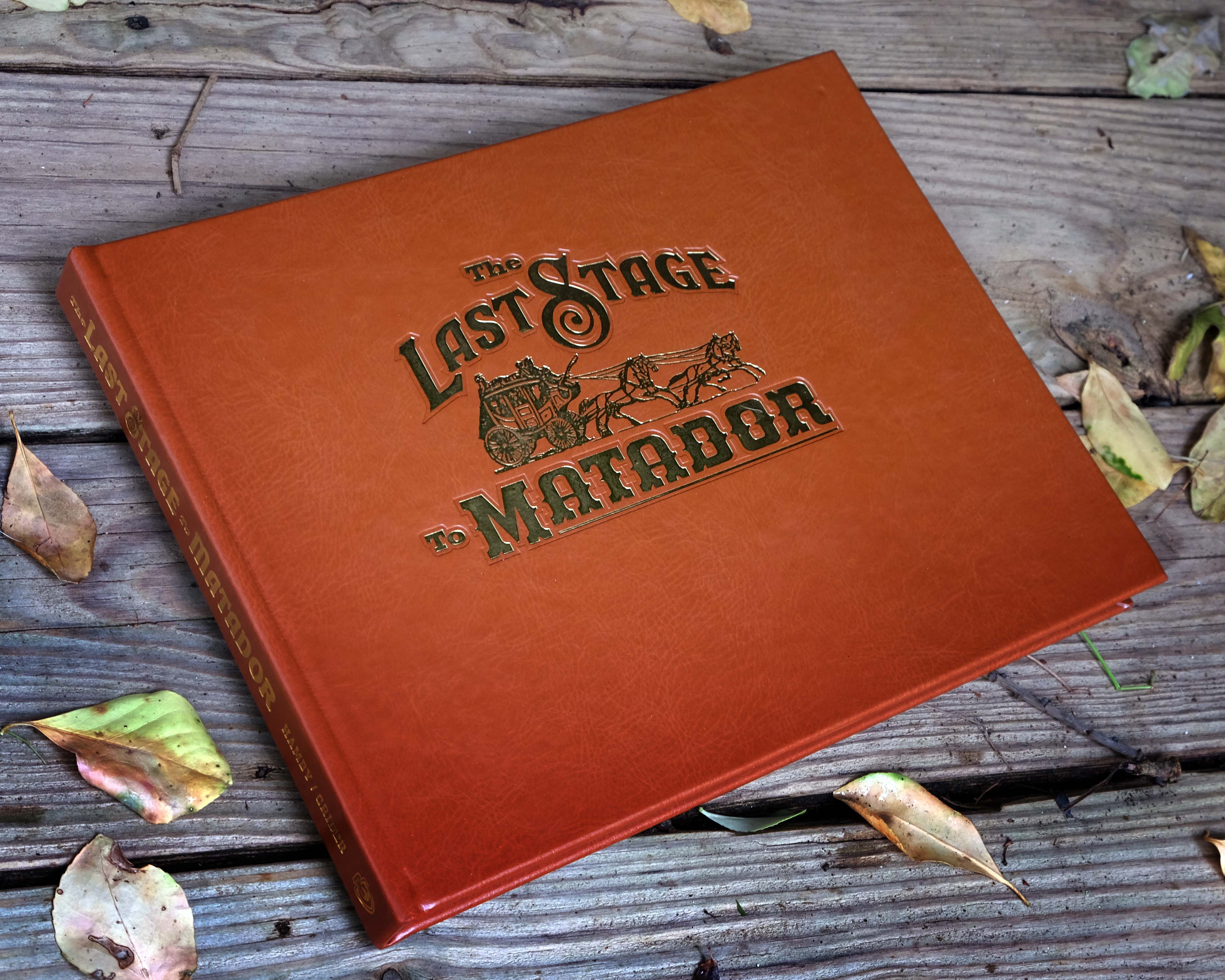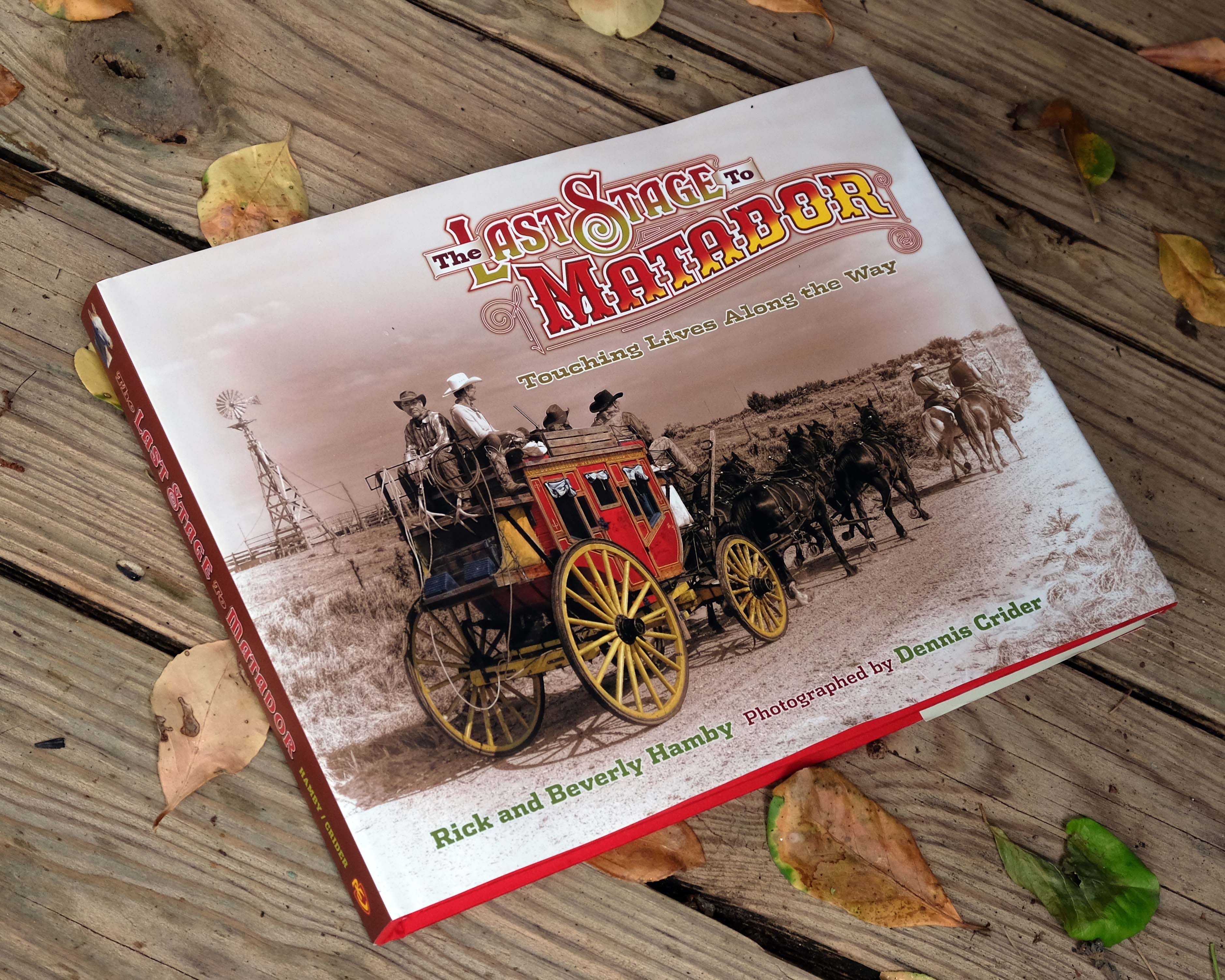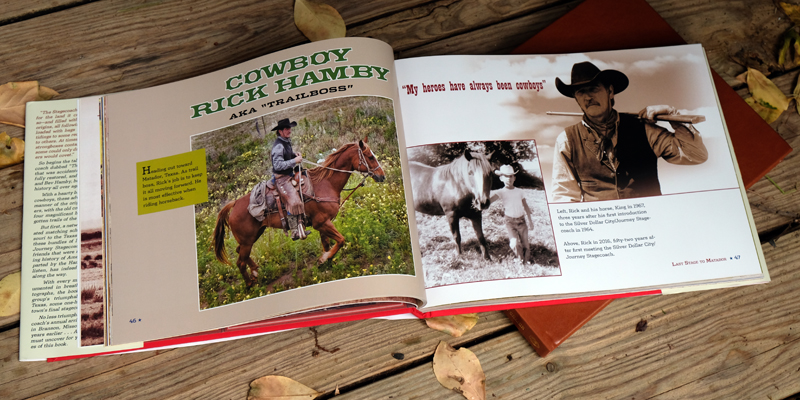 The Last Stage to Matador...Touching Lives Along the Way
The Making of the Table Top Book
This book is the tale of an authentic 1880s coach dubbed "The Journey Stagecoach" that was accidentally rediscovered, faithfully restored, and with the vision of Cowboy Rick and Arkansas Bev Hamby, became destined to make history all over again.  With a hearty band of real, modern day, cowboys these adventurers set out, with the old coach hitched to a team of four magnificent bays, to retrace the forgotten trails of the Old West.
Pen pal letters were delivered to hundreds of school children and many lives were touched along the way through the panhandle of Texas as the stagecoach worked its way to historic Matador.
The book was dedicated to legendary actor and artist Buck Taylor who we had the honor of working with at Silver Dollar City in Branson, Missouri.  Here he signs a copy of the book which was presented to him during Silver Dollar City's National Crafts and Cowboy Festival in the fall of 2018.