Film and digital photography dating back to the 1950s, representing the broad scope of archived prints available from a remarkable photographer.
Click Here for Photo Gallery
Think of your office walls as a canvas for your products or services, as well displaying the beauty of nature around us.
Learn More
Find out where I will be showing my prints in the near future.   Maybe we can meet up at one of these events to view a broader array of my orginal matted prints.
Learn More
Find  where our book signings and sales events are being held.  Or take the opportunity to meet with the Journey Stagecoach crew.
Learn More
Award Winning Photographer
Dennis Crider took his first photograph at the age of four and has been snapping the shutter ever since.  That first photograph was of Old Faithful blowing its top in 1947 during a family vacation at Yellowstone National Park.
Hailing from Wichita, Kansas, he was yearbook and newspaper photographer in high school and college.  In 1969, he became a reporter/photographer at The Daily Quill newpaper in West Plains, Missouri.  By the time he retired in 2008, he was head photographer and sports editor.
Since retirement, he enjoys taking nature, wildlife, and landscape photos.  The last few years he's been documenting The Journey Stagecoach travels throughout Missouri and the West.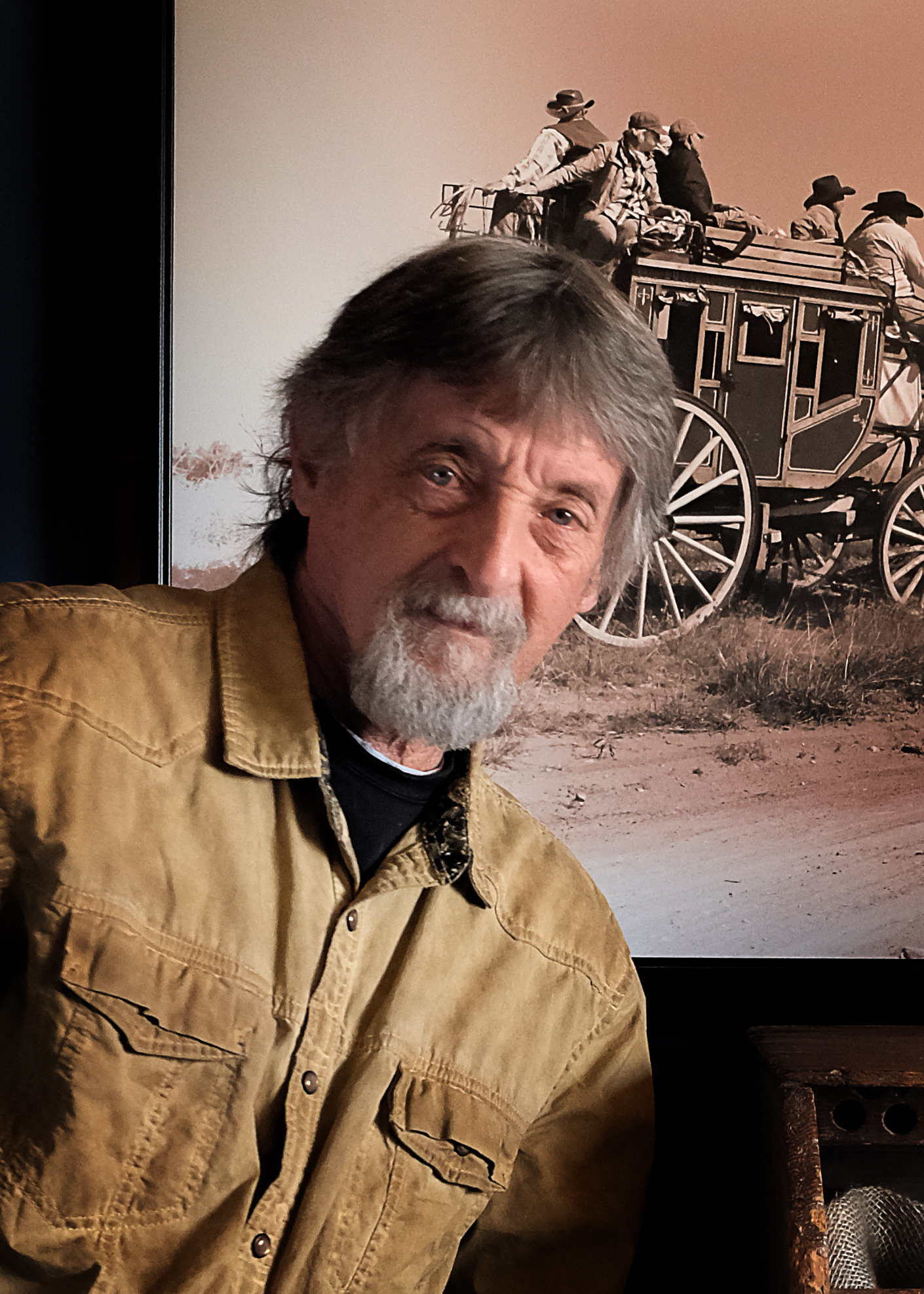 Next Steps...
Find out more about opportunities to meet or purchase original art prints from Dennis Crider.